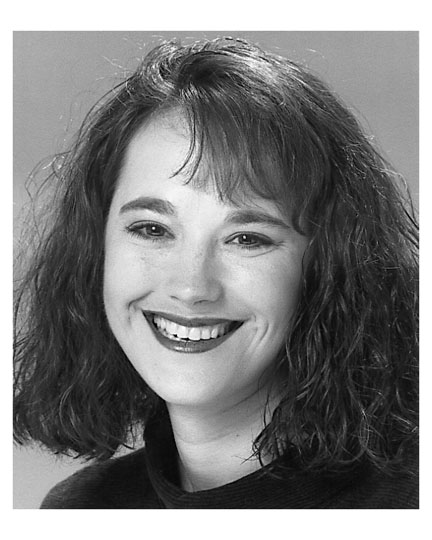 KRISHA SONG PARKEY

(919)968-1377
fax(919)967-9838 Hair: Auburn
Voice: Alto/Tenor Eyes: Brown
Height:5'4" Weight:130
----------------------------------------------------------------------------------------------------------------------------------------------------------
Film:
Patch Adams extra (med. student) Universal
Heavyweights extra (parent/spectator) Disney
Eulogy extra (witness) RPU student film
Pica small woman(lead) Big Shoe
Joint Adventure customer #2 New Visions
Ever waitperson Big Shoe
Awakening From A Daze extra NYU student film
Cold War station house guard Big Shoe
Postcards By Jebbie extra Big Head
Television:
"Financial Planning"( commercial) extra Equitable Life Insur.
Distant Horizon(press pilot/promo) Alissa Ahead Full
All Around K-Town M.C WRKB, Knoxville, TN
Disappear Fear (music video) audience Rounder Records
Theatre:
One Flew Over The Cuckoo's Nest Nurse Flinn Rob Kramer
Agnes of God Mother Miriam Ruth Paul Wiessburg
Ubu Rex Queen /ensemble Graham Paul
Dream Evidence **see explanation below Emily Benner
Noises Off Poppy Graham Paul
Peer Gynt Peer Gynt Graham Paul
Eastern Standard May Peter Petralia
Twelth Night Valentina Graham Paul
Three Sisters Maid Graham Paul
Charolette's Web Lurvey's girlfriend Ed Baren
Diligent Daughter Lead Temperance Lady Herb Gibson
Front Porch Players original dinner theatre Talen Myst
Musical Theatre:
Peter Pan Liza/Jukes/ensemble Derrick Ivey
Mother Courage & Her Children Kattrin Graham Paul
Starlight Express (American premier) Chorus Dr.Williams
Wings Over Appalachia Ella Green Graham Paul
Modeling:
Ghost (comic book) photo subject Adam Hughes/Darkhorse
Portrait study photo subject Meredith Riggs
Little Women (CD-ROM) photo subject Debbie Hughs/Bookworm
Astronomical painting photo subject Debbie Hughes
Memory Works (book) photo subject Charlotte Swansea
**Dream Evidence:for perfect love casts out all fear was a two-hour, two-woman show which was conceived, compiled,
and performed by myself and one other woman as a college senior project. Programs, scripts, and other materials are
available upon request.
Education:
1993 - BA - Warren Wilson College - double major - Fine Arts/Theatre and Sociology/Anthropology - Dean's List
Theatre Award / Art Award / Who's Who Among American Colleges and Universities
Training:
Improvisation: Transactors workshops and Graham Paul
Acting & On-Camera technique: Jordan Beswick, Jon Bonitz and Ann Sheffield
Acting, Movement, Directing: Graham Paul
Voice: Laura Scott and Graham Paul
Theory: Jed Bierhaus
Music Theory: Warren Gaugan and Steve Williams
Special Abilities: standard & automatic driving, improv, photography, video, yoga, bicycling, kickboxing,
weightlifting, folk & blues singing, flexible, "double-jointed", accents, limited Spanish & Hebrew, film & stage tech. exp.