The war on terror is here.

Grey Stark is a cold war hero without a cold war. Once the pride of the CIA, he's been shelved for two decades in a dead-end Paris posting. But when an intriguing new bomb turns up, Stark's the only one unwilling to write it off as an attack by Iranian terrorists. Thanks to his old contacts, he just might be the right man for the job—if he lives. That's The Deadfall Project: an old-fashioned Interpol-and-assassins spy tale, with a savvy nod to modern politics.
Deadfall became a smash self-publishing success the moment it hit the virtual shelves last fall—rising to #304 on Amazon's Bestsellers and #3 on the site's Shakers and Movers list. A triumphant debut for novelist Brett James, it moved so fast that Fallacy Publications picked it up to republish it. Copies descend on bricks-and-mortars on February 24th.
About the author: Oakland, California resident Brett James first put pen to paper for the screenplay of his 1996 film, Cold War. He has since written and directed six films of various lengths, winning honors at a dozen festivals, including winning the Judge's Award at the Florida Film Festival and best short at the Northern California Indie and the Seattle Underground.


Brett James is a member of the New York-based art collective, The Madagascar Institute, and has installed his art in New York, San Francisco, Amsterdam, and Croatia. He has most recently worked on The Big Rig Jig and Burning Man's 2009 temple, Fire of Fires.


The Deadfall Project is his first novel.
---
from the back cover:

Iranian terrorists plant a bomb in Paris, nearly killing millions, and one man must track them down before they strike again.

CIA agent Grey Stark is back from two decades of retirement, searching for an elusive bomb that could level a city in seconds. As NATO amasses troops at Iran's border, Stark races across France with his ex-wife, digging through his own dark past in a desperate attempt to defuse the war.

Hunted by a world-class gunman, a playboy terrorist, and half the world's intelligence agencies, he realizes that even his own boss will stop at nothing to protect the secrets of The Deadfall Project...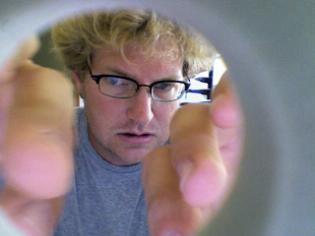 Brett James, author of The Deadfall Project.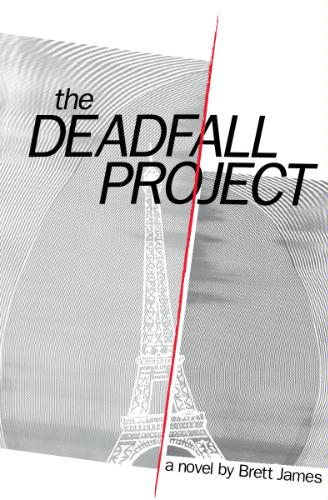 Cover of The Deadfall Project





learn more about The Deadfall Project


visit The Deadfall Project webpage


buy The Deadfall Project on Amazon

read an excerpt of

The Deadfall Project